Callander Baptist Fellowship
Scottish Charity No. SC000117

Company. No. SC470156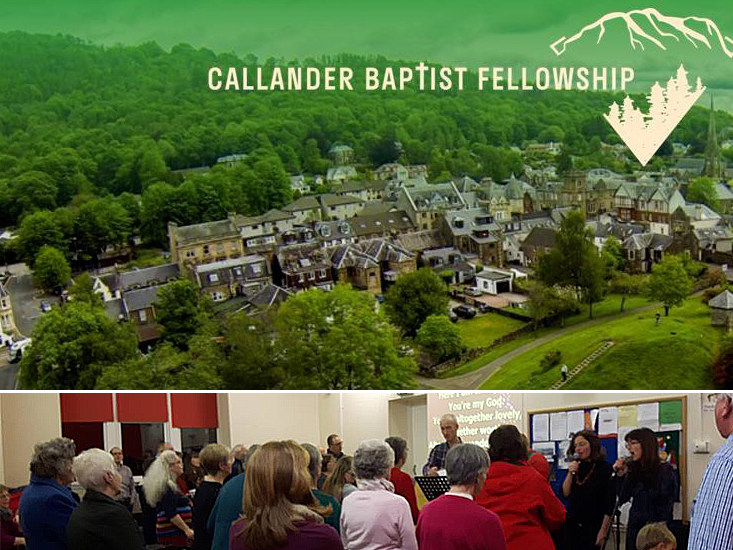 Callander Baptist Fellowship is vibrant and growing church originally planted from Stirling Baptist Church.
Sunday Morning family Worship is our most recently introduced service and was started because we have children and young families for whom an evening service is not ideal. Just now it is held in our Pastor's home at the address shown in the information panel. Visitors are welcome - do not be put off by it being in a private home - we will be delighted to see you and we are only holding the services there until numbers grow and we have more permanent premises. This service includes a class for children and is followed by a light soup lunch.
"Sundays @ Six", our main Sunday Service includes the opportunity to worship God in a contemporary style, with prayer, communion and an emphasis on Bible teaching to strengthen and encourage us in our Christian faith. As the name indicates "Sunday @ Six" takes place at 6pm every Sunday and is held in St. Andrew's Episcopal, Church Hall, Leny Road, Callander.
Our Youth Group meet on Thursday Afternoons at 4pm straight after McLaren High School closes. Rob Fraser-Binns, the Youth Pastor from Stirling Baptist Church, leads this group and it always involves food. Again this is held in the pastor's home and all young people are very welcome.
Other events include:
a weekly Prayer group each Monday at 8pm
a home Bible Study group in Callander on alternate Wednesdays at 7.30pm