CNDo Outdoors Scotland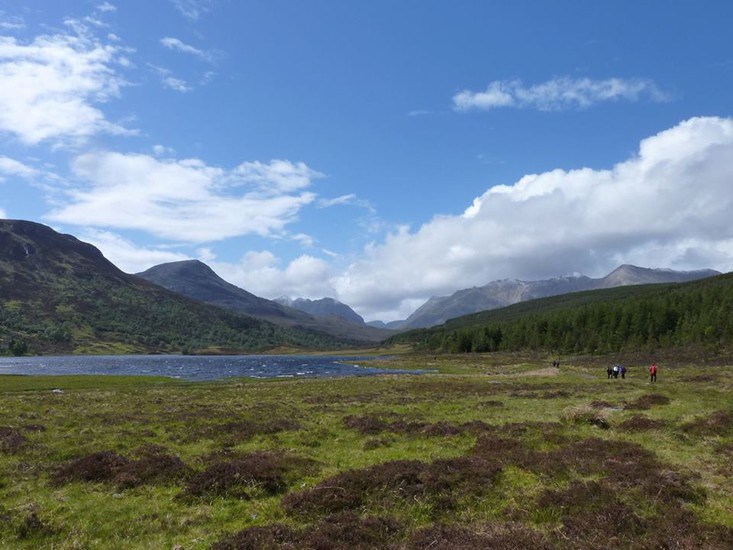 For Scottish walking holidays and wildlife experiences to remember, Scottish walking holidays for connoisseurs of the best of Scottish walking, good food, great laughs, a palette-full of panoramas, wildlife and new-found friends.
In early 1984, Margaret Porter and Dorothy Breckenridge established C-N-Do Scotland. Combining years of experience and eternal enthusiasm for the Scottish outdoors and the philosophy of Goethe inspired us to share our enthusiasm for and love of the wildlife, natural beauty and landscapes of Scotland. If we "can do these walks then just about anyone can do them as well" - and so it has been proved by the many hundreds and hundreds we have introduced to this lifelong addiction (but a healthy one mind you!).
Since then our team has grown but the ethos and philosophy flourishes, nurtured by the experience of every walk or mountain climbed or distant vista absorbed.
Our ethos has and always will be - small and sustainable, care and empathy for our environment, sympathetic and informal but highly professional leadership, a desire to share our knowledge of Scotland,all it's natural things and that something extra special to make the whole walking experience enjoyable and fun. Travelling slowly through the landscape is best way to be at one with it.
Our
courses for walkers
are delivered with sympathetic instruction. Our philosophy is for YOU to achieve and learn the practical skills to look after yourself in the hills, to gain the confidence and inspiration to expand your outdoor horizons. At the same time, we always hope to raise awareness and, hopefully, a lifelong empathy for the outdoor environment and a duty of care towards the landscapes and environment of future generations.