Mhor Fish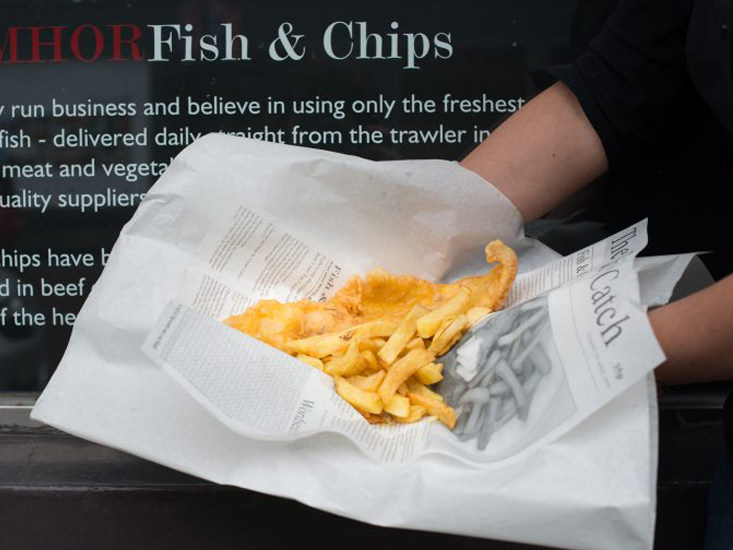 MHOR Fish was the Lewis family's first venture on Callander Main Street, just up the road from their bakery MHOR Bread. This "chippie" is definitely more than meets the eye. Offering traditional fish and chips cooked fresh to order, as well as dishes like our famous Seafood Chowder. All fish sourced from sustainable stocks.

Voted one of the 50 Best Cafes in the Uk.

MHOR Fish won Best Newcomer in the prestigious Observer Food Monthly awards: "The accidental chippie. How a very ordinary greasy spoon in a sleepy Perthshire town became the country's finest fish-and-chip shop, the peerless Mhor fish - complete with sparkling water in the batter and beef dripping in the deep-fat fryer." (OFM March 2008).

MHOR Fish is more than a fish and chip shop, however: 'it is an aspiring model for what could be a new wave of democratically priced, sustainable fish enterprises.' (OFM March 2008).