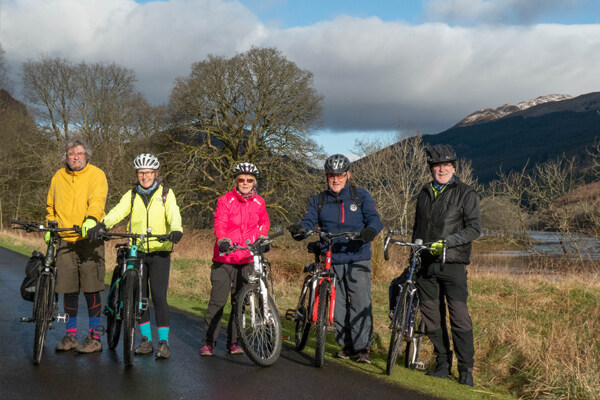 10am - 12.30pm 21 September 2021
Ancaster Square, Callander (in front of St Kessogs Church)
The Callander Meanders Cycling Group is a social cycling group which meets every Tuesday at 10.00am in Ancaster Square for a gentle cycle ride (around 10 miles) on local trails.
The group welcomes all abilities and is a great way to get to know the local cycling routes around Callander. It is also a good way to meet a great bunch of friendly local cyclists. As well as the regular Tuesday Meander members of the group arrange many other informal rides during the week and at weekend.
If you would like to find out more, come along and meet the group.
Photo copyright Sheila Winstone