CALLANDER COMMUNITY DEVELOPMENT TRUST: CCDT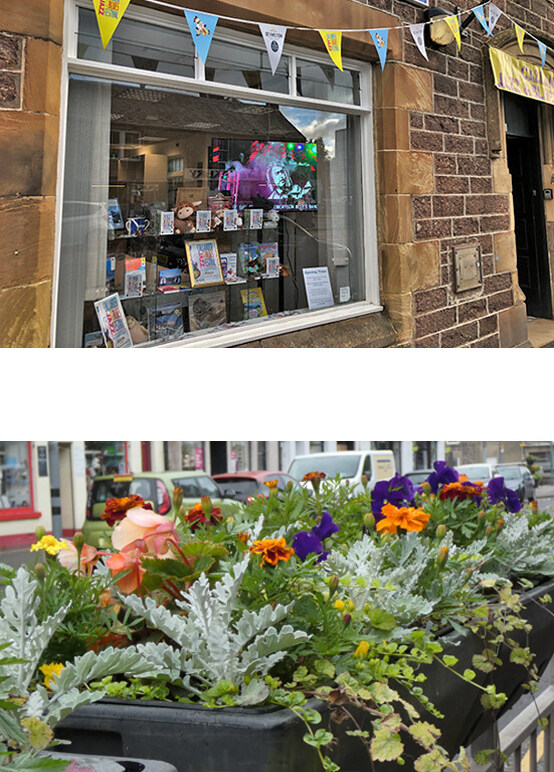 CCDT News
10.08.20
July 2020 Approved minutes.
24.07.20
Car parks and public toilets
Both the Station Road and Meadows car parks are now fully open.
The toilets are open 10am-5pm every day, with earlier and later times depending on staffing availability.
We are concerned about the amount of litter left in the Meadows, and recent damage to seating, and are in communication with Stirling Council about these and about regular emptying of the refuse bins.
15.06.20
CALLANDER SUPPORT GROUP: IMPORTANT NUMBER CHANGE
From today, the phone number is 07934 895555.
Tell your friends.
21.05.20

SUPPORT IN SCOTLAND PACK UPDATED
This information pack has just been updated (DOCX).
TIME AND SPACE SUPPORT SERVICE
Information from the Stirling-based charity 'Action in Mind (PDF).
INFORMATION ARTICLE
We have been sent this link to an article with a lot of practical advice.
Saving Your Health, One Mask at a Time
CHECKLIST OF SUPPORT SOURCES
These lists contain links to a variety of support sources.
Change Grow Live (CGL) Service (PDF)
Forth Valley Health and Wellbeing/Substance Use Support Services (PDF)
11.05.20
HAMISH MENZIES DRIVE
Following suggestions received locally and a request from Callander Community Council, Stirling Council has agreed to name the road leading in to the new Claish Farm housing development after Hamish. It will be called 'Hamish Menzies Drive'.

11.05.20
COILHALLAN WOOD PROJECT
The application has been approved by FLS (Forest Land Scotland). A short article will appear in the June/July issue of the Ben Ledi View.
1 MAY 2020 - Announcement on the Coilhallan Wood project >>>
A revised Woodland Management Plan was drawn up by the Woods Group and submitted to Forest Land Scotland as part of the application in March.
It is available here.
06.04.20
CALLANDER COMMUNITY COUNCIL WEBSITE NOW LIVE!
The new website went live on Monday 6 April. It contains a weekly news update as well as wide-ranging information relevant to all aspects of life in Callander. Well worth a regular visit!
Callander Community Council
April 2020
What is CCDT?

A charitable organisation of volunteers.
Go to ABOUT US for further details.

What does CCDT do?

It undertakes practical projects for the benefit of the Callander community.
Go to GROUPS & PROJECTS for more information about these.

It also employs the Town Coordinator on behalf of the whole community.

What kind of projects?

Those identified in the 5-yearly Community Action Plan (3.7MB PDF), drawn up after consultation with the community, and which are likely to be of benefit to both residents and visitors.
Go to GROUPS & PROJECTS to find out more.

Who can join CCDT?

Anyone in the Callander and Kilmahog community area.
Go to JOIN US for more information.