CALLANDER COMMUNITY DEVELOPMENT TRUST: CCDT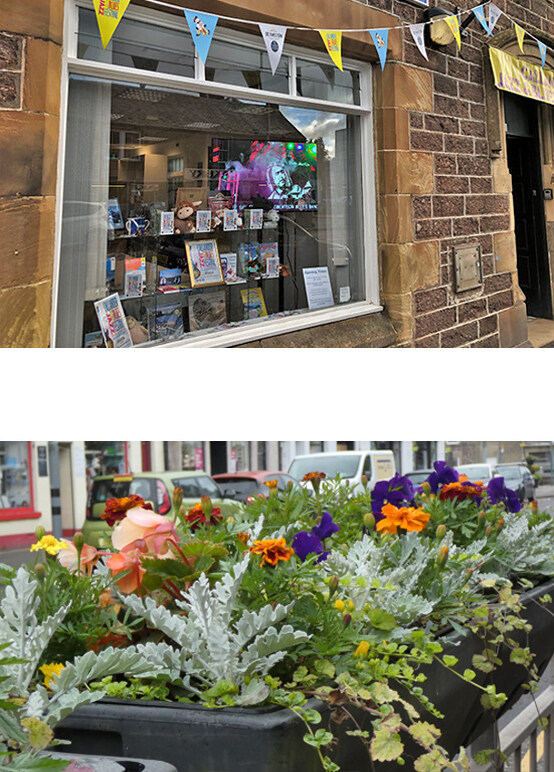 CCDT News
28.09.21
Callander's Local Place Plan
Find out about the work being done to develop the forthcoming LPP.
Discover some fascinating facts. Add your own comments and ideas - get involved!
24.09.21
CCDT BOARD MEETINGS
Approved minutes for the August meeting are now available.
16.09.21
Callander Climate Change Fringe Week events
A wide programme of 24 interesting events has been organised by two CCDT Directors.
Website | Facebook | Event Poster

As you will see, there is something for everybody!
31.08.21
CCDT BOARD MEETINGS
Approved minutes for the July meeting are now available.
23.08.21
We have now had 4165 visitors since the VIC reopened in early July.
13.07.21
BRACKLINN BRIDGE UPDATE
The National Park have issued some new information about the Bracklinn Bridge closure and their planned action on the above link.
04.05.21
PRESS RELEASE: CYCLE FRIENDLY CALLANDER
GENERAL INFORMATION: Visit the Virtual VIC website www.visitcallander.uk
What is CCDT?

A charitable organisation of volunteers.
Go to ABOUT US for further details.

What does CCDT do?

It undertakes practical projects for the benefit of the Callander community.
Go to GROUPS & PROJECTS for more information about these.

It also employs the Town Coordinator on behalf of the whole community.

What kind of projects?

Those identified in the 5-yearly Community Action Plan (3.7MB PDF), drawn up after consultation with the community, and which are likely to be of benefit to both residents and visitors.
Go to GROUPS & PROJECTS to find out more.

Who can join CCDT?

Anyone in the Callander and Kilmahog community area.
Go to JOIN US for more information.