CALLANDER COMMUNITY DEVELOPMENT TRUST: CCDT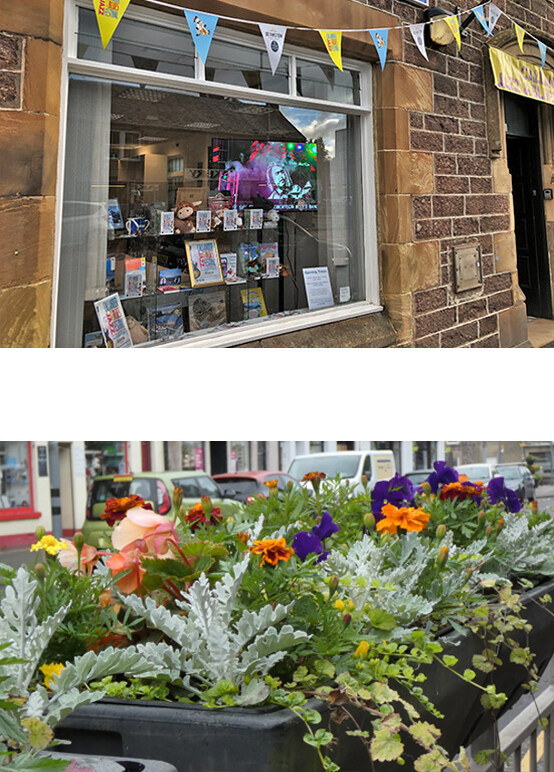 CCDT News
04.11.20
SEPTEMBER 2020 APPROVED MINUTES

04.11.20
COILHALLAN WOOD UPDATE
Following the unsuccesful application to the Scottish Land Fund (SLF) for funding towards the purchase of Coilhallan Wood on behalf of the community, the CCDT Chair, Frank Park, sent the attached letter to Forestry Land Scotland (FLS) in confirmation that CCDT was withdrawing from its land transfer application. The letter states that CCDT is keen to continue working with both FLS and the volunteer group in the management of the Wood for the benefit of the whole community.
04.11.20
VISITOR INFORMATION CENTRE (VIC) NEWS!
Two exciting developments: the Virtual VIC website (www.visitcallander.uk) and the potential transfer to 55 Main Street.
21.10.20
Community Councils and Development Trusts
20.10.20
The Callander Community Council AGM and normal monthly meeting were both held on 12 October.
The links to the videos of both meetings are on the parallel Our Callander website strand. The minutes of both meetings will also be available there after approval at the November meeting,
The next CCC meeting will be on Monday 9 November at 7.30. It will be a Zoom meeting and members of the public are very welcome. The Agenda and Zoom link for joining will be on the CCC website strand nearer the time.
05.10.20
AUGUST 2020 APPROVED MINUTES
01.09.20
CAR PARKS AND PUBLIC TOILETS
The Station Road car park toilets are now open 08.00-18.00 every day.
Stirling Council are ensuring there is enhanced cleaning during these hours.
15.06.20
CALLANDER SUPPORT GROUP
The phone number is 07934 895555
What is CCDT?

A charitable organisation of volunteers.
Go to ABOUT US for further details.

What does CCDT do?

It undertakes practical projects for the benefit of the Callander community.
Go to GROUPS & PROJECTS for more information about these.

It also employs the Town Coordinator on behalf of the whole community.

What kind of projects?

Those identified in the 5-yearly Community Action Plan (3.7MB PDF), drawn up after consultation with the community, and which are likely to be of benefit to both residents and visitors.
Go to GROUPS & PROJECTS to find out more.

Who can join CCDT?

Anyone in the Callander and Kilmahog community area.
Go to JOIN US for more information.