CALLANDER COMMUNITY DEVELOPMENT TRUST: CCDT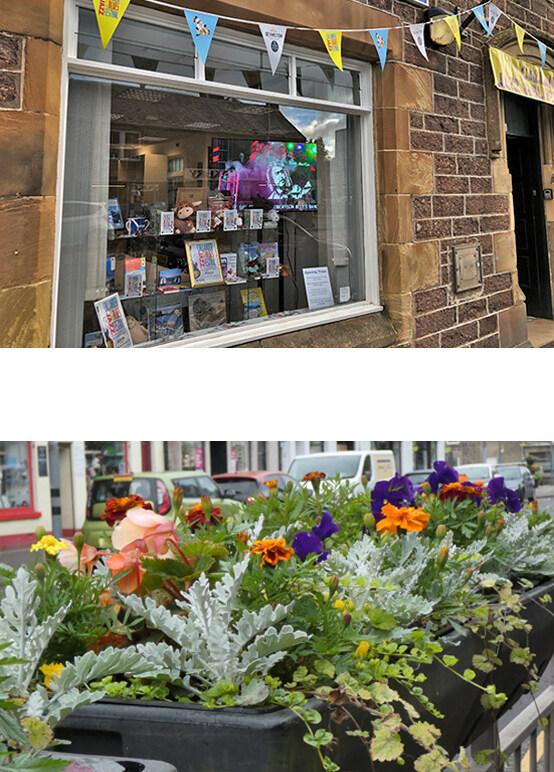 CCDT News
06.06.22
CCDT BOARD MEETINGS
Approved minutes for the April meeting are now available.
04.04.22
VISITOR INFORMATION CENTRE
The VIC is now open!
Visit it at 55 Main Street
Find out more from Sheila Winstone or Anne Gordon on 07727 288585 or callandervic@gmail.com.
Best of all - join the group of volunteers ensuring its success.
14.02.22
SUMMERFEST 2022
11.11.21 Members' Newsletter
There is now a monthly newsletter for CCDT members, containing information and updates on items of general interest discussed at the end-of-month Board meeting. The aim is to circulate this to members one week following each meeting. Contact the Membership Secretary for details.
GENERAL INFORMATION: Visit the Virtual VIC website www.visitcallander.uk
What is CCDT?

A charitable organisation of volunteers.
Go to ABOUT US for further details.

What does CCDT do?

It undertakes practical projects for the benefit of the Callander community.
Go to GROUPS & PROJECTS for more information about these.

It also employs the Town Coordinator on behalf of the whole community.

What kind of projects?

Those identified in the 5-yearly Community Action Plan (3.7MB PDF), drawn up after consultation with the community, and which are likely to be of benefit to both residents and visitors.
Go to GROUPS & PROJECTS to find out more.

Who can join CCDT?

Anyone in the Callander and Kilmahog community area.
Go to JOIN US for more information.