CALLANDER COMMUNITY DEVELOPMENT TRUST: CCDT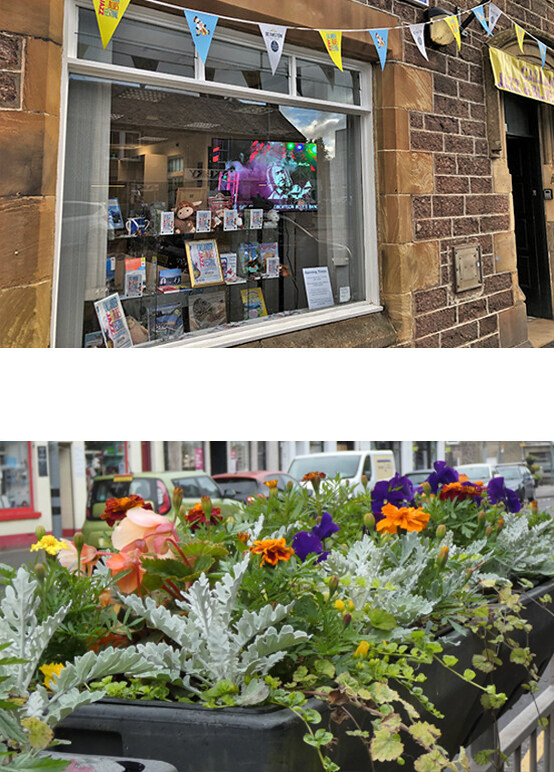 CCDT News
29.03.21
FEBRUARY APPROVED MINUTES
28.03.21 Virtual Vic figures
564 visitors
2129 page views
04.03.21
JANUARY APPROVED MINUTES

01.02.21
NOVEMBER APPROVED MINUTES
25.01.21
VIRTUAL VIC WEBSITE
23.12.20
VISITOR INFORMATION CENTRE MOVE: update
The CCDT Chair, Frank Park, has just provided some updated information for CCDT members on the progress of the CCDT purchase of 55 Main Street and the potential move of the VIC there in spring 2021 (Covid-19 willing).
The situation is still evolving: send us any specific questions and queries and we will try to update you further.
Meanwhile: Happy Christmas and a good (and optimistic) 2021 from us all.
14.12.20
UPDATE ON CCDT FOR MEMBERS
02.12.20
OCTOBER APPROVED MINUTES
CALLANDER HYDRO FUND
The Callander Community Hydro Fund made five awards at its meeting in November 2020:
£5,875 to Callander Community Council, match funding to enable a funding application to the Landfill Tax Trust for refurbishments at Camp Place Play Park.
£1,080 to a working group with members from the Development Trust, Community Council and Callander Enterprise, for Christmas lighting in Ancaster Square.
£4,000 to Drumardoch Estate to surface a path along the A821 at Kilmahog, linking the A84 to National Cycle route 7.
£2,136 to McLaren Leisure to set up an on-line booking system as part of their Covid-19 response.
£4,933 to Callander Youth Project to purchase nursing equipment for a fully accessible glamping pod.
The Hydro Fund Committee is part of the Callander Community Development Trust. The funds are generated by a hydro-electric generating scheme on Stank Burn by Loch Lubnaig that was built and is run by a group of volunteers through Callander Community Hydro Ltd, a company owned by the Trust. Anyone can apply to the fund for support for projects or activities that will benefit Callander. The next deadline is 31 December for a decision in February. More details here.
04.11.20
SEPTEMBER 2020 APPROVED MINUTES

04.11.20
VISITOR INFORMATION CENTRE (VIC) NEWS!
Two exciting developments: the Virtual VIC website (www.visitcallander.uk) and the potential transfer to 55 Main Street.
21.10.20
Community Councils and Development Trusts
05.10.20
AUGUST 2020 APPROVED MINUTES
15.06.20
CALLANDER SUPPORT GROUP
The phone number is 07934 895555
What is CCDT?

A charitable organisation of volunteers.
Go to ABOUT US for further details.

What does CCDT do?

It undertakes practical projects for the benefit of the Callander community.
Go to GROUPS & PROJECTS for more information about these.

It also employs the Town Coordinator on behalf of the whole community.

What kind of projects?

Those identified in the 5-yearly Community Action Plan (3.7MB PDF), drawn up after consultation with the community, and which are likely to be of benefit to both residents and visitors.
Go to GROUPS & PROJECTS to find out more.

Who can join CCDT?

Anyone in the Callander and Kilmahog community area.
Go to JOIN US for more information.