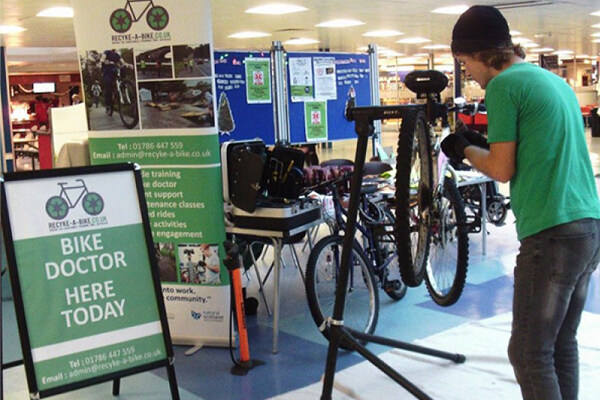 10am - 4pm, 25 September 2021
Car park at McLaren Community Leisure Centre
Mollands Road, Callander FK17 8JP
Bike Doctor is a FREE service fixing minor repairs and checking to make sure bikes are safe and roadworthy.
The majority of bike ailments can be fixed on the spot, meaning you can attend the event in the knowledge you'll probably be able to ride away on a bike that feels as good as new.
Callander Community Development Trust, along with Callander Cycling Meanders Group have invited Recyke-a-bike to offer this service at the Callander Climate Fringe Festival.
It is a drop-in service, so no need to book, aimed at local residents wanting to get back on their bikes.
We will also be on site to offer advice on local routes, tell you about Callander cycling meander group and talk about all things cycling. There will also be short (10-15 minute) come-and-try sessions with e-bikes supported by the Loch Lomond and Trossachs Countryside Trust, where you can also find out about how they work and function.
Please bring a bike lock with you as well as your bike, so that when Bike Doctor has checked/repaired your bike it will be left locked up waiting for you to collect.
This event is supported by the Callander Community Hydro Fund.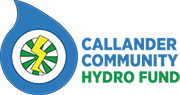 Photo copyright Recyke-a-bike