CCDT: TOWN COORDINATOR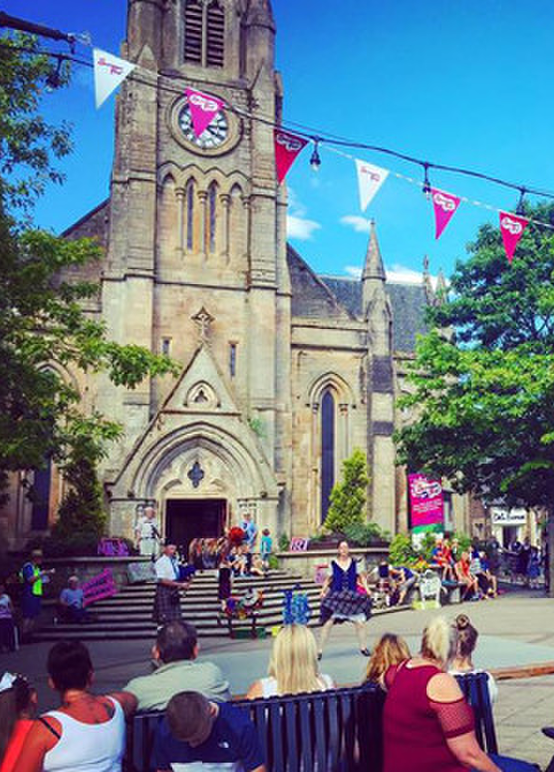 The Callander Town Coordinator is employed by CCDT on behalf of the whole community.

The aim is to support the delivery of the Callander Community Action Plan by working and liaising with local volunteers, groups and agencies.

Funding for this post in 2017-18 is provided by the Scottish Government People & Communities Fund, Callander Community Hydro Fund, and Stirling Council.

It was funded in previous years by Forth Valley & Lomond LEADER, the Scottish Government People & Communities Fund and Loch Lomond & The Trossachs National Park.

See the latest Community Action Plan (3.7MB PDF).

More information about the Callander Community Hydro Fund grants.

For further information, contact:
Helen Terry
Tel: 07852 106605
e-mail: coordinator@callandercdt.org.uk
The post of Town Coordinator was created in 2013 following the Callander Charrette , when it was agreed that the many aspirations the community had for the town would need someone to oversee their development.
Sheila Winstone has been that person for the past six and a half years, supporting project leaders by providing advice on funding applications and budgeting, guiding them through the complexities of contacting relevant local and national agencies, linking groups with each other to avoid unnecessary duplication of effort, publicising projects and marketing what Callander has to offer its visitors, encouraging the pursuit of ideas... all geared to putting the Community Action plans into reality, now or through time.
Sheila has now retired, and taking up the challenges and continuing to provide the support needed is Helen Terry, who steps into the post of Town Coordinator in January 2020.
We thank Sheila for her endless dedication to Callander and welcome
Helen to this demanding post.