With the COP26 meeting coming to Glasgow this year, there is more focus than ever on our changing climate and climate activism. The COP26 meeting is incredibly important for reducing global emissions of greenhouse gases (such as carbon dioxide) which need to be curbed to limit the impact of our changing climate. COP stands for 'Conference of the Parties' and it is the 26th meeting where governments from across the world negotiate and agree on actions they are going to take to address climate change.
But it's not just global leaders who need to do their bit. Every one of us has a part to play – and so Callander's Climate Fringe Week is an opportunity for us all to celebrate the ways in which we can reduce our own emissions of greenhouse gasses and protect our climate.
We kick off the week with Callander Climate Questions, where policymakers will answer questions about the climate crisis.
There is then a huge range of activities and talks to get involved in.
Want to find out how climate affects archaeology, or how our woodlands and bogs can capture carbon? We have it covered! Need some inspiration for a furniture upcycling project? Look no further. From an electric vehicle event and bike repair workshop to wild yoga and activity days in the woods, there really is something for everyone.
Find out here about all the events on offer.
Events by date: 18 | 19 | 20 | 21 | 22 | 23 | 24 | 25 | 26
Most events are free but for some Transition Stirling events there may be a charge. Some events will also require booking in advance.
Donations can be given online and buckets are available for all live events, proceeds going to local environment charities.
Callander Climate Fringe Week would like to thank their sponsors, Callander Community Development Trust, Stirling Council and Stop Climate Chaos Scotland, for their generous support. The Bike Doctor event is supported by the Callander Community Hydro Fund.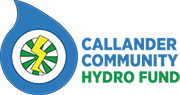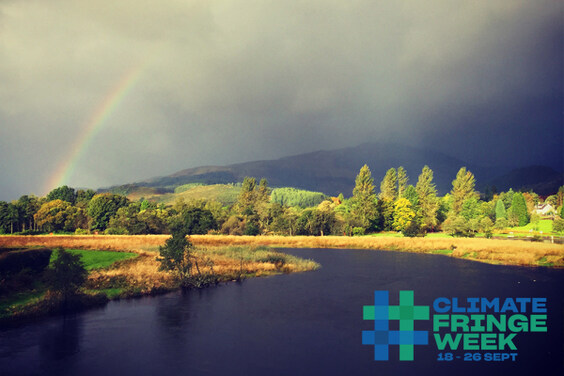 Photo: Storm clouds and rainbow over Callander Meadows, taken from Bridgend