CCDT: CALLANDER'S COUNTRYSIDE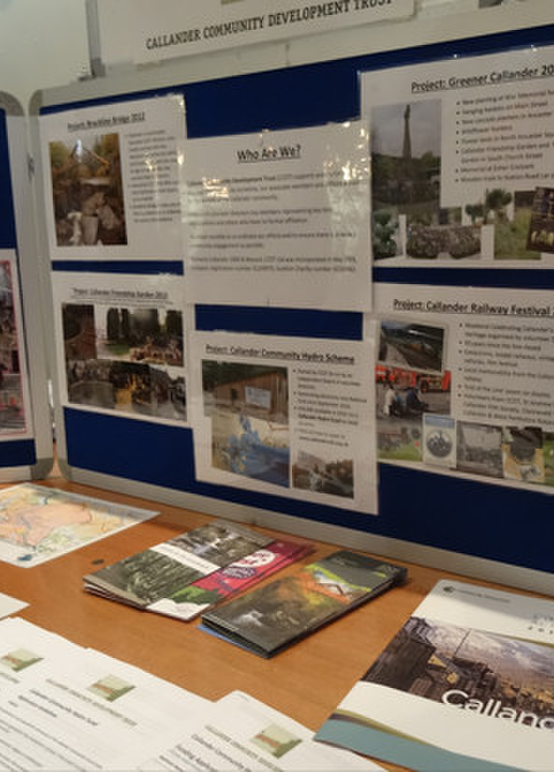 Aims and Objectives (from 2012)
The basis of the Callander's Countryside group is to address access, landscape, wildlife and geological interests within the Callander Community Council (CCC) area. As well as places in the wider countryside, this can include wild places within the local communities.
Callander's Countryside (CC) is an autonomous group that can act independently, but is also an Associated Organisation of Callander Community Development Trust (CCDT). A member of the group is appointed as a director to the CCDT board and it is regarded as a sub-group of CCDT.
The group seeks support (including financial assistance) for identified projects from CCDT and considers undertaking projects on behalf of CCDT if requested to do so.
In order to avoid duplication and to maximise resources, it is essential to maintain contact with other groups in Callander who have similar or associated interests. In addition, from time to time government agencies, other charitable organisations and local landowners need to be involved in the work of the group. Such contacts are by individuals being members of CC, receipt of minutes, invitation to appropriate meetings or by direct contact with group members.
Where interest overlaps into other Community Council areas, it is sensible to combine with groups in those areas to achieve a comprehensive objective.
Information on projects are given regularly to CCDT at their board meetings by the appointed director.
CCC have a similar arrangement for having an appointed director on the CCDT board. Information regarding the activities of CC are normally given to them via the board meetings, but in occasional circumstances it may be sensible to arrange for information to be given directly to the CCC meeting.
John Snodin