Ben Ledi View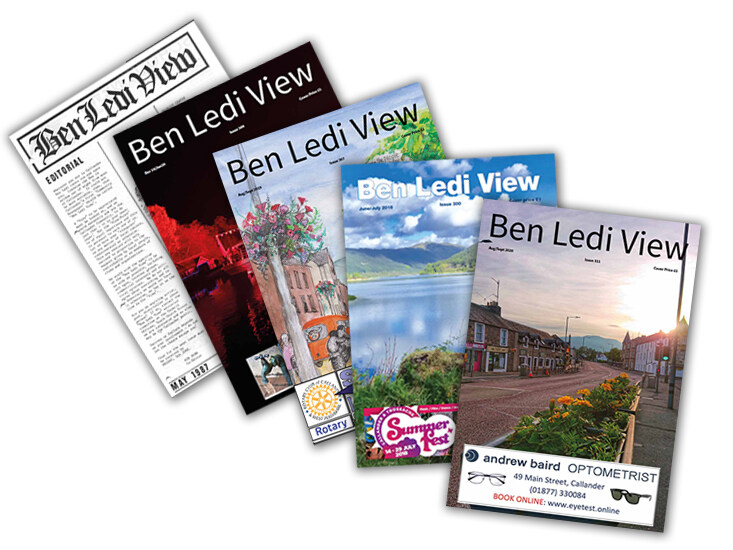 Founded in 1987, the Ben Ledi View is a free community newspaper produced and distributed entirely by volunteers It is named after Ben Ledi, the 879m mountain that towers over the town of Callander, Scotland.
The Ben Ledi View is produced in Callander by Callander for Callander. Callander's incorporation into the National Park necessitated a broadening of the editorial remit and Callander's community has grown and become increasingly diverse. Nevertheless, the aims set out in the first issue remain as close to our hearts as ever.
Committed to equality, the publication exists to disseminate information about community-related news, concerns and events without discrimination on grounds of age, race, colour, creed, gender, disability or orientation.
If you are a part of the Callander community the Ben Ledi View belongs to you.