Auchenlaich Farm House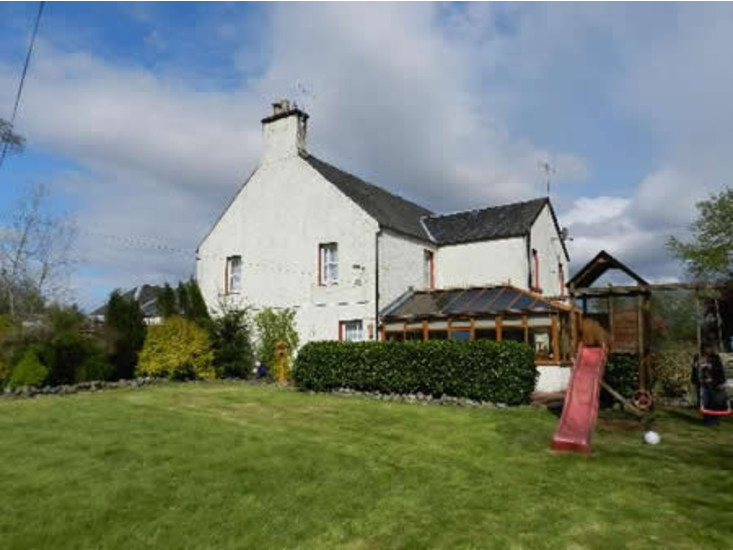 Provides 4 star Scottish Farmhouse B&B with optional dinner here at the eastern gateway to The Loch Lomond & Trossachs National Park. Very much a family run guest house specialising in restful breaks in a quiet countryside location away from the stress of day to day living. The farmhouse nestles in the heart of the Trossachs with stunning views over green fields to rolling hills. The backdrop is the ever changing "Ben Ledi" and the only traffic around is the sheep and cows in the nearby fields.

The house is over 150 years old, stone built with thick walls but with every modern convenience including wireless internet access. The rooms are spacious and very comfortable with all amenities to hand.

All rooms have Tea and Coffee making facilities. Take a minute to view them and see how we can assist you with your requirements.

Right on our door step, the new cycleway provides very easy cycling on a nearly level disused railway trackbed from here to Killin. Forest enterprise have provided cycle friendly pathways through the forests, and besides this, there are many easily accessible and enjoyable walks and tracks in the woods and hills surrounding Auchenlaich Farmhouse here at Callander.

Aberfoyle Bike Park is now completed and open. Get ready for berms, table tops, jumps, rocks, step-ups and drop-offs in a progressive bike park catering for all ages and abilities.

We have storage and washing facilities for your bikes!

Trossachs attractions and activities are in easy driving distance

Auchenlaich is only a third of a mile from the main road, 1 mile from Callander Village, 14 miles from Stirling and 45 miles from both Glasgow or Edinburgh. This makes us very centrally situated and a perfect base for touring.