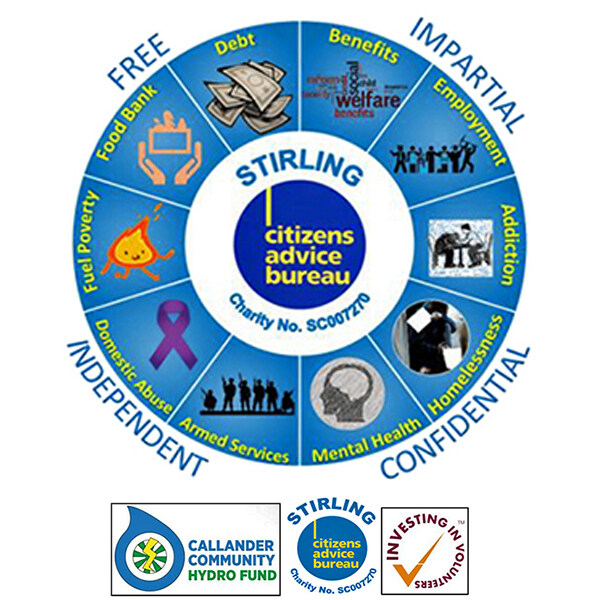 Callander Citizens Advice Bureau
Free, impartial, independent, confidential.
We continue to offer our advice service.
In normal circumstances a drop-in service is provided at Callander Library every Wednesday. However, due to the coronavirus situation this service has been suspended. In the meantime, Callander residents can continue to call or email Maggie Magor using the details shown below.
Tel: Maggie Magor - 07931 334828
Email: Maggie.Magor@stirlingcab.casonline.org.uk
Alternatively, you can call CAB's 'telephone support system, which is operating from their Stirling office using the numbers shown below.
Stirling Office Tel: 01786 470239 / 451225